It's 2020 but the church is still acting like it is 1982. Ten years into this gig, and we are still trying to help the church into the future. We are iPhone Pastors for a Typewriter church. And this is a podcast for conversations about ministry in the 21st century. Join Pastors Erik and Courtenay, a couple of Lutheran pastors, as they navigate the challenges of serving people and congregations who are holding onto the past with a death grip. We are exploring ministry in this new world and in the midst of a pandemic, no less. This is the Millennial Pastors Podcast.
Episodes
Wednesday Jan 27, 2021
Wednesday Jan 27, 2021
It is all interim ministry. As we have explored ministry trends during the 20th and 21st century and lived out the reality of being working pastors for the past 10 years, we have come to a conclusion - it is all interim ministry. A changing church and a changing world mean that we are always in between things and moving from one chapter to the next. 
Join Pastor Courtenay and Pastor Erik for a conversation about interim ministry and how all ministry is interim in the 21st century.
Check out The Millennial Pastor blog.
This podcast is sponsored by the Manitoba Northwestern Ontario Synodof the Evangelical Lutheran Church in Canada (ELCIC).
Music by Audionautix.com
Theme Song - "Jesus Loves Me" by Lutheran Outdoor Ministries in Alberta and the North (LOMAN)
Comments
(2)
To leave or reply to comments, please download free Podbean or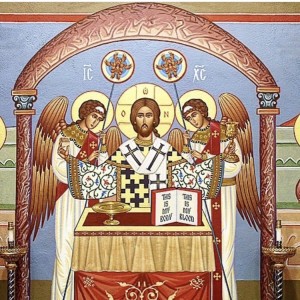 "Older pastors seem to know what it means..." LOOL
Very interesting analysis!